Jerzy Kostrzewa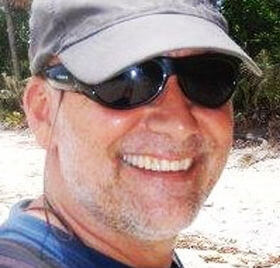 He climbed up and led the group in the mountains on six continents (from Himalayas to Andes). In July 1999 as a first Polish explorer who climb 700 m wall of Carstensz Pyramid (4884 m. a. s. l.) – the highest Australia and Oceania peak . He worked as a ski instructor in the Alps (Austria, Germany), then in Canada (near Vancouver) for Mountain Rescue Team. Between 1995 and 1998 was running his own trekking company – Adventure-Expedition Service. As a guide many times led groups to Kilimanjaro peak by different routes. His guides company has unique effectiveness – approximately 90% of participants are reaching Kilimanjaro's top. He is a member of High Mountain Club (Klub wysokogórski) and guide of Polish Tatra Mountains Association (Polskie Towarzystwo Tatrzańskie). He is the author of the book The Inaccessible Peak Of Papua. He often writes for travel and guide magazines. By education he is a civil engineer but he study also ethnology in Germany.
About Jerzy Kostrzewa – Author of The Inaccessible Peak Of Papua

I often sit in front of my tent and look at the stars. Apparently human fates are written in them. Do the stars know whose fates they are assigned?
Jerzy Kostrzewa has always had a good relationship with the stars. Maybe that's why they've offered him a far better fate than the average man. From Jerzy's life history, without too much invention you could put together at least three or four, if not action movie then adventure-nature, screenplays. A restless soul for ever seeking something new from life. Who exactly are you, Mr Kostrzewa?
He was born in Poznan in the year of yet another twist in the history of the Polish People's Republic, in other words in 1956. When his restless spirit matured and the body surrounding it passed its final exams, the time had arrived for them both to go out in the world with schemes and dreams in the one hand, and a guitar and a song in the other. And that's the way it's stayed. Together they've passed through more than forty countries in five continents. In among them were truly crazy escapades, without visas, without documents and without tickets. But always with a passion to see the world, not necessarily from the official side.
Jerzy has done pretty much everything in his life. The only thing I couldn't find on his resume was canine beautician, but I might have missed it. I can cite from memory – he worked in a glass foundry in Berlin, drove cattle, was a pizza delivery man in Alaska, was a mountain rescuer in Canada, a ski instructor in Austria, a professional hop-picker, delivered milk, and so on. In amongst all this he found the time – and perhaps more difficult – the partner and started a family. A son Maciej, and a daughter Marianna. Could the restless spirit have deserted him? I doubt it, I reckon it's just a "break in the journey".
Jerzy is not only a traveller, adventure seeker, sailor and skier. He is also, and maybe in this book above all, a mountain climber. He has climbed in the Tatras, Alps and the mountains of Bulgaria. He's been in the Caucasus, the Atlas mountains (Morocco), in Alaska and the Andes. He's also climbed in Ladakhu (India). In a word he's climbed almost all over the world. And yet when you look at his mountain climbing achievements there's more of the restless spirit in them than a mountaineering career. For Jerzy the mountains are a pretext, background and a story, and not an aim in themselves. And maybe that's why he does what he does. Though that might not be entirely true. If we remember that he has climbed Elbrus, Kilimanjaro, McKinley, Aconcagua and Carstensz Pyramid and we glance at the map, it's easy to see that they are the highest points in the continents: Europe, Africa, both Americas as well as Australia and Oceania. So are we (completely by accident) dealing with yet another candidate for the Seven Summit's? I think we are, and I'd bet a lot of money that "he'll sing on top of Everest one day".
So what is this book we have in our hands? If it was called "A few years in the life of Jerzy Kostrzewa", nobody would be upset about the title's similarity to that of a certain cult Russian novel. And of course it makes no difference at all that they're both about completely different things. For we really do have in our hands a few years from Jerzy's life. Years which he devoted to climbing Carstensz Pyramid, the first Pole to do so after all, in other words the highest point in Australia and Oceania, lying in New Guinea, within the administrative borders of Indonesia (Irian Jaya). But it's not just a story about climbing a mountain, in fact there's not a great deal about that. It's more a colourful tale of Indonesia, of history, culture and people, among them the Papuans. And about adventure, of course, because they stick to our hero like burrs to a dog's tail. And they accompany him from the first page to the last, and maybe for several pages beyond that. On every page the restless spirit looks about and wonders how to get round restrictions and obstacles and press on to the appointed target. Because the restless spirit doesn't take the line of least resistance, but looks for adventure, and nearly always finds it. But in this way you get to see the things that you miss when you travel by well-trodden routes. It wouldn't be possible to press on to the goal like this if not for Jerzy's inborn good nature towards people and his enormous desire to get to know them. This means that he is drawn to them, quickly establishes contact and through this learns about them. And it's priceless knowledge, because it's authentic and true. And it forms an uncommon quality in this narrative. A narrative simple in its construction, because it's told as it happens. There is accurate knowledge of the places, events and people, traditions, cultures and habits. Those who are seeking the truth about this region will find it, while those who wish to climb Carstensz, will climb it with the author. And everyone will find that which characterizes the author, and that's insight and a sense of exploration, sensitivity and a friendly attitude to people, and above all optimism. And the restless spirit, which seems to be saying from the last page:
"THIS ISN'T FINISHED YET".
Piotr Pustelnik